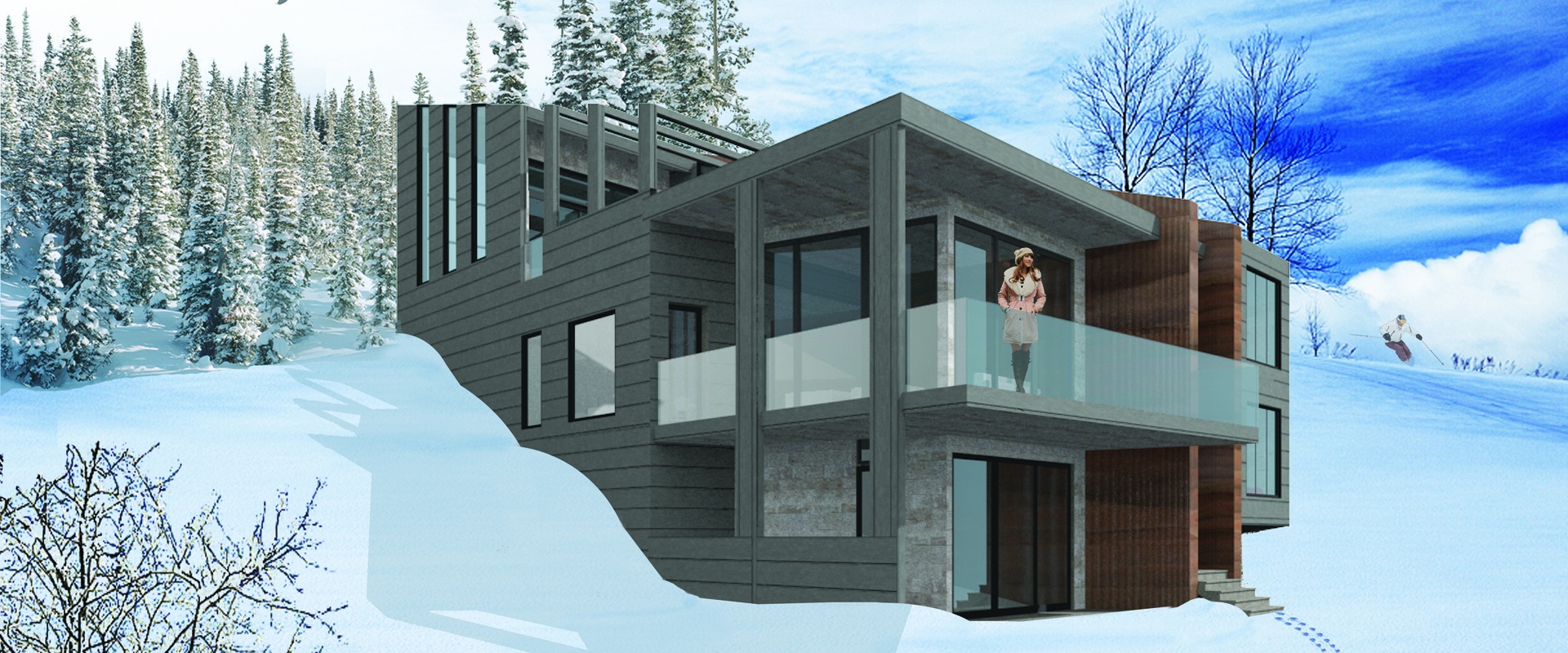 Powder Mountain Home
In this home you will experience Powder Mountain through a unique and intimate connection to the surroundings - with areas for contemplation; shared spaces for friends and family to gather; and room for recreation, relaxation, and creative endeavors.
Nestled in mountainous alpine terrain, this home responds equally to three important tenets:
1. Take inspiration from the site's natural beauty to design a home rooted with a strong a sense of place. 2. Integrate sustainable design methods and materials to ensure the lowest impact on natural resources. 3. Create functional, livable, and beautiful spaces that enhance the occupant's well-being.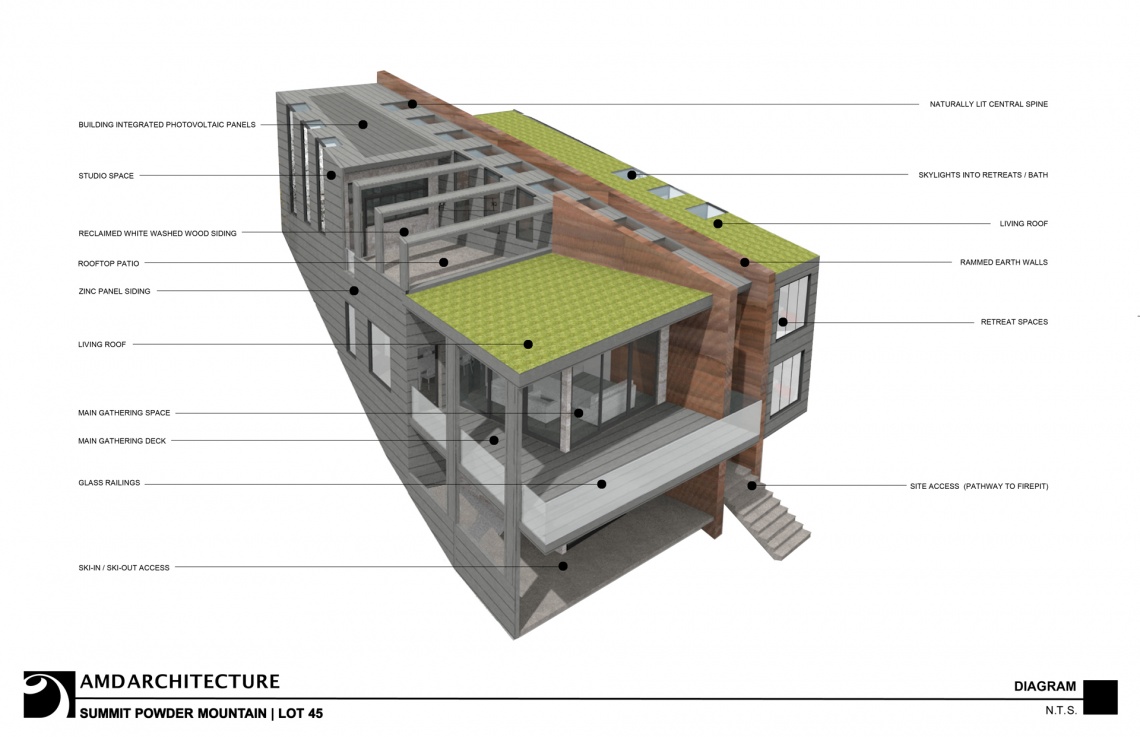 The unique hillside setting has been embraced in its entirety. The powerful dichotomy between the sites' rich earth tones and delicate aspen trees are translated into the final design as a material palette, as well as through the function and role of these natural elements. Aspen trees breathe in carbon dioxide and produce oxygen through the dark lines and crevices that interrupt its otherwise clean, white bark. The bark also facilitates making its own food through photosynthesis, something most trees can only do via leaves. The building skin lets the architecture breathe by taking in fresh air and sunlight to energize its occupants and transform the potential energy within its walls.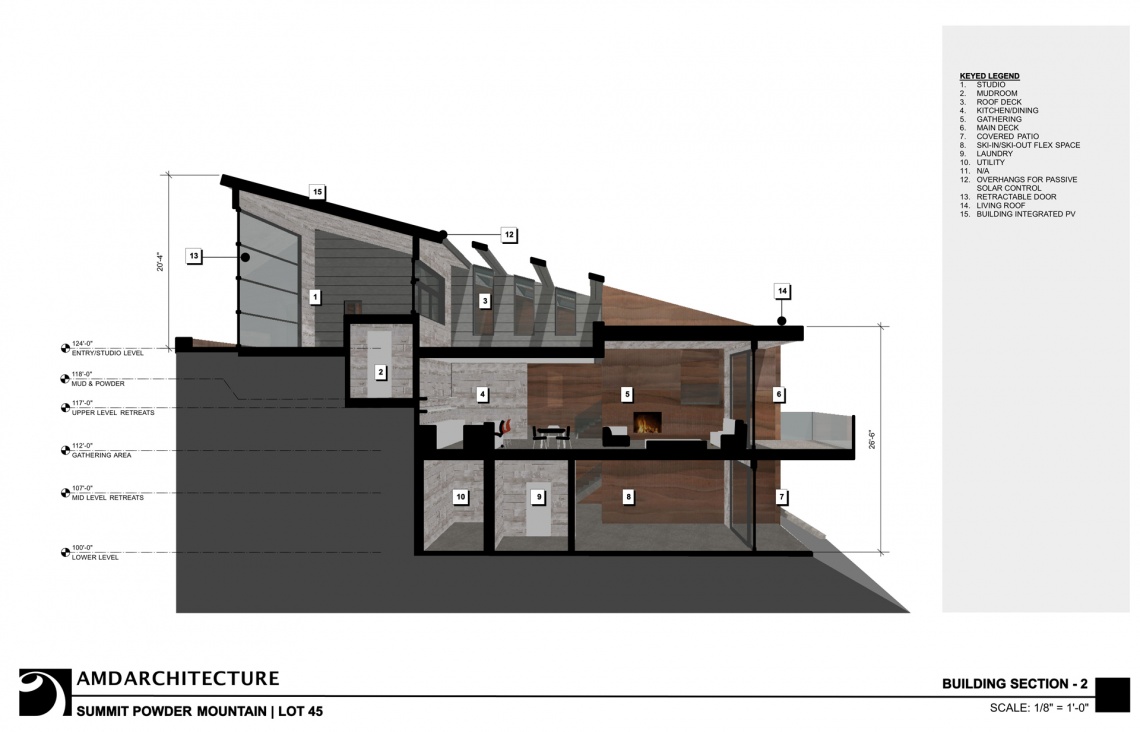 A rammed earth wall anchors the home to create a central gallery "spine", where the main circulation stair gradually cascades down the site. This gallery provides clear spatial separation between the private retreats and public entertaining spaces. The earth wall is reminiscent of ancient ruins found throughout the West, communicating a sense of timelessness and permanence. Natural daylight from overhead documents the passage of time as it washes the earth wall with an artistic display of sunlight and shadow. Overhead skylights in the studio,gallery and retreats provide views to changing weather patterns and starlit night skies.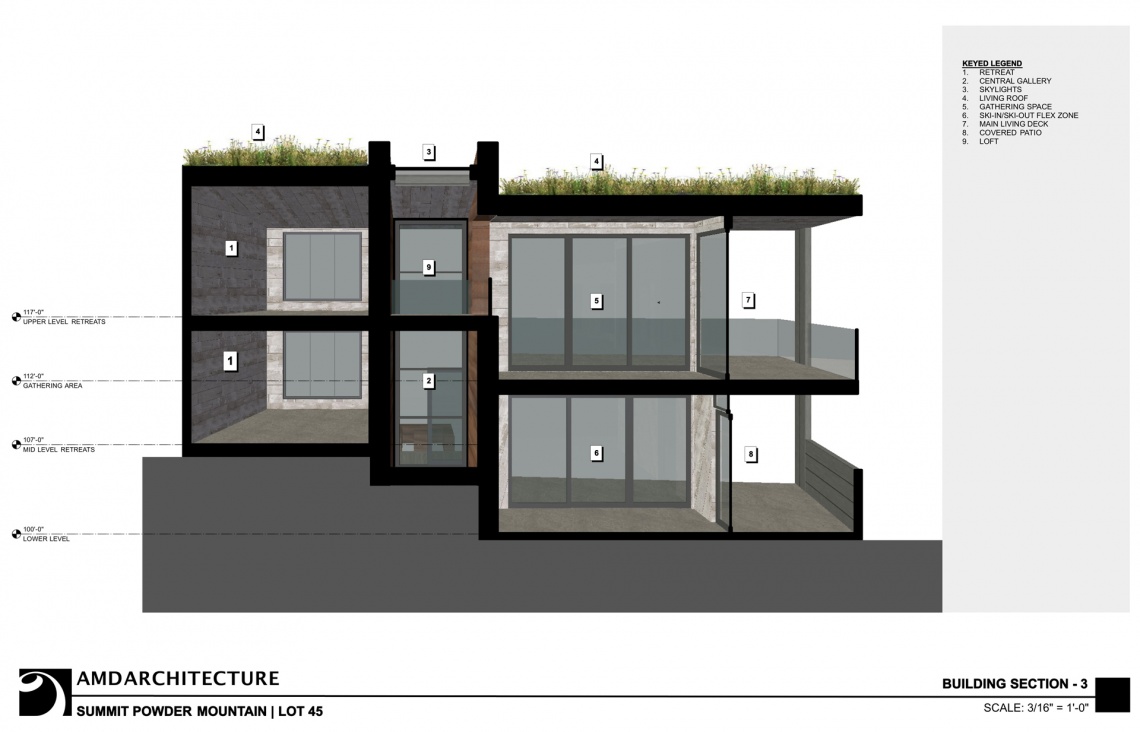 Living spaces branch from the naturally lit circulation gallery, culminating in sweeping views of nearby Powder Mountain slopes, Ogden Valley, and the Great Salt Lake. The home's five spatial zones are distinguished by level changes and degrees of privacy/connection. The home serves a multitude of owner needs and allows for flexible changing uses over time, all while maintaining an intimate connection to this special place.